Tune Ups
I prefer we start with the basics and add on as needed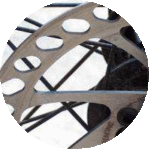 The Basic: $95
Light clean, wheel true, bearing adjust, brake adjust, shift adjust, bolt-check, lube.
The Standard with Brake Bleed: $150
Light clean, wheel true, bearing adjust, brake adjust and full bleed, shift adjust, bolt-check, lube, drivetrain degrease.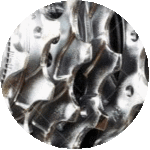 The Complete: $260
The standard with front and rear suspension.
---
Safety Check: $55
Suspension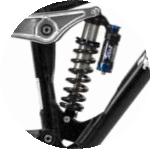 Fork Service – Standard: $75
Removal of lowers, installation of dust wipers, damper/spring inspection, new oil, damper work at hourly rate
Damper Rebuild: $50
Shock Service – Basic: $35
disassembly, cleaning, new air- sleeve seals, reassembly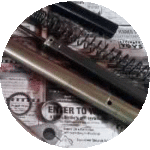 Shock Service – Complete:
Price varies – please call for info
Currently I am able to do full damper rebuilds on most Rockshox shocks including Monarch, Monarch Plus, Deluxe and Super Deluxe

---
Other Services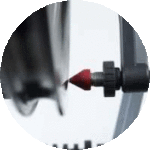 Hourly Rate $85/hr

Creak Hunt Basic: $50
Bottom bracket, crank, pedal and bolt check on frame. If Creak not in one of these areas, full bike dis/re-assembly will be at hourly rate.
Wheel Builds: $85 starting, per wheel
I have knowledge, skills, and tools to build you a high-quality wheelset that will last for years
Frame Bearing Replacement: hourly rate
Replacement of frame pivot bearings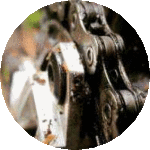 Parts Installation: varies
Hunt for the best deals online and then bring the parts to me for a pro install
Bike Assembly: full suspension/RadBike/ebike from box starts at $135
*new bikes aren't cheap, don't skimp on the assembly, get your new ride professionally built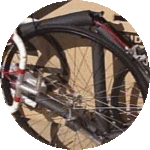 Bike Boxing: $65
Includes the box, packaging material, and professional packing
---
This is a small list of the bike repair services I offer. If you need something done that is not listed, please contact me.
At Beargrass Bicycles we do not discriminate – I work on all bikes regardless of make, model, age, or style.