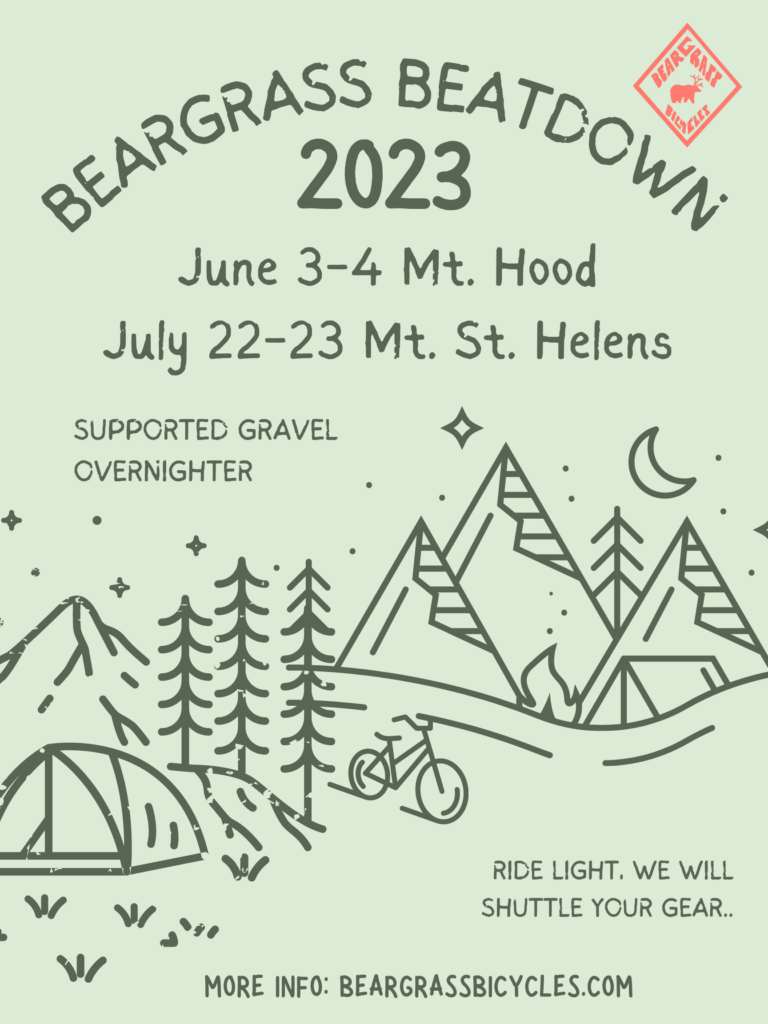 For now we have two rides planned for this summer. The first will be a gravel ride to the south side of the mountain where your gear will be waiting for you. Dinner and a hearty breakfast will be provided before completing the loop around Mt. Hood and back to Hood River on day 2.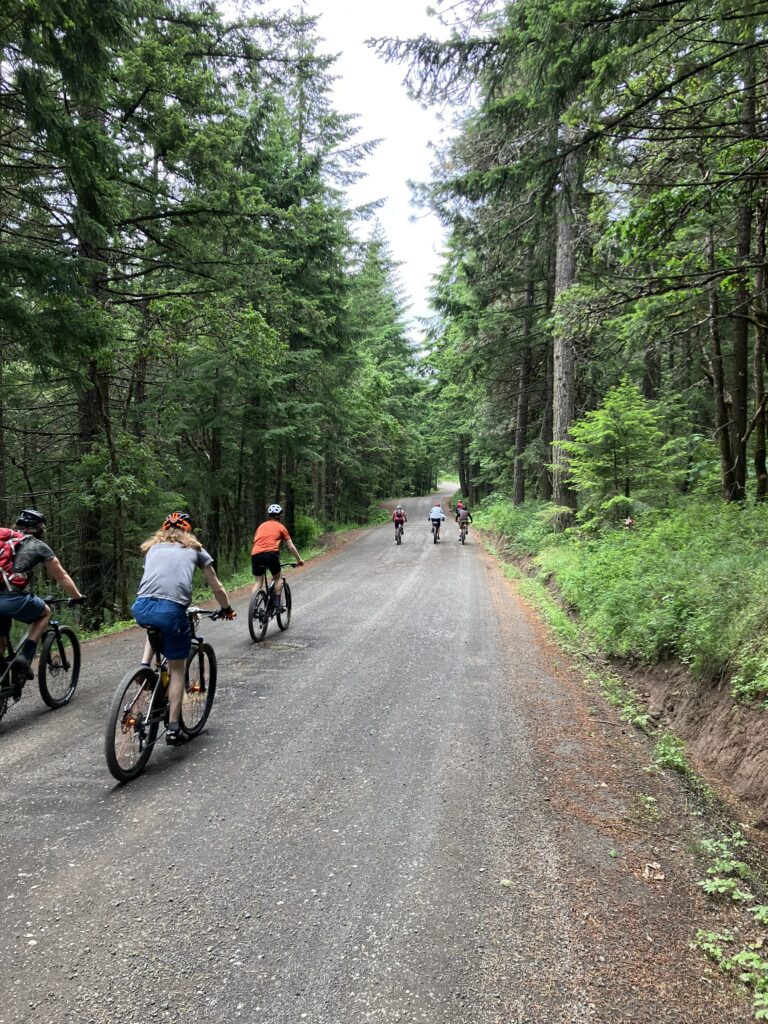 The proposed ride details can be found at
Day 1: https://ridewithgps.com/routes/42173255
Day 2: https://ridewithgps.com/routes/42173305
2022 recap can be seen here.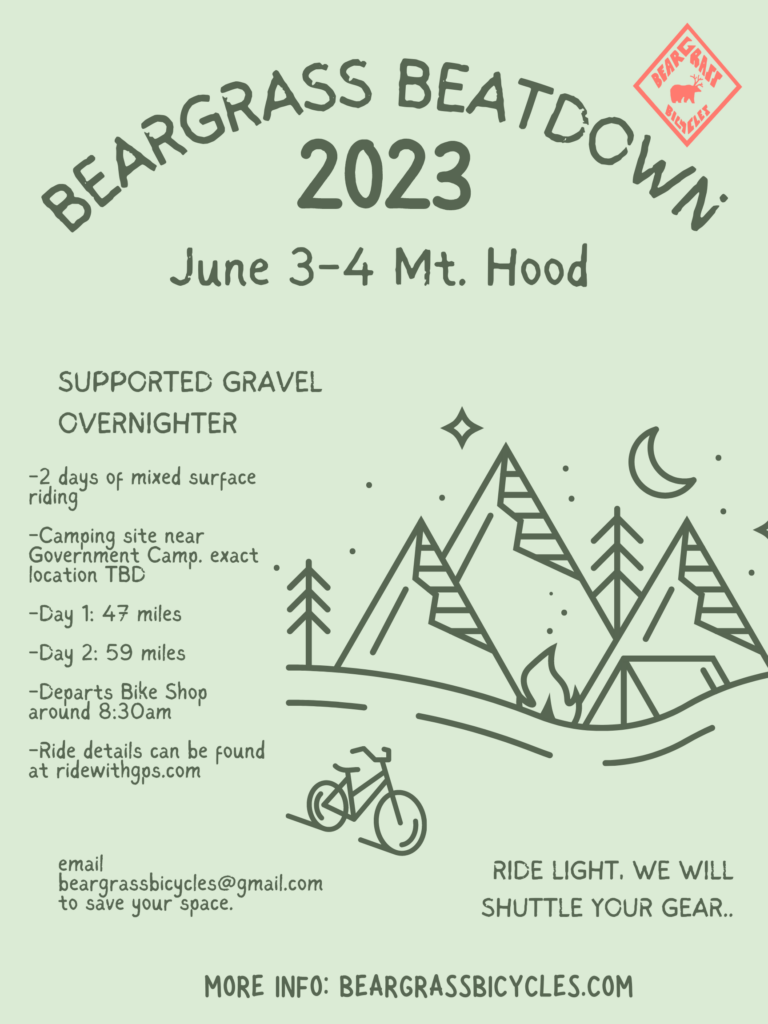 Gravel bikes will be recommended for this ride as it will be gravel and paved roads. Our multi surface mountain bike ride will be in July near Mt. St. Helens. We hope you can join us. email the shop to save your space or if you have any questions.
Families are welcome to join in on the camping.
We are considering an alternate route out east if the snow is still too deep or persistent. Stay tuned for updates. We will update as we thaw out.