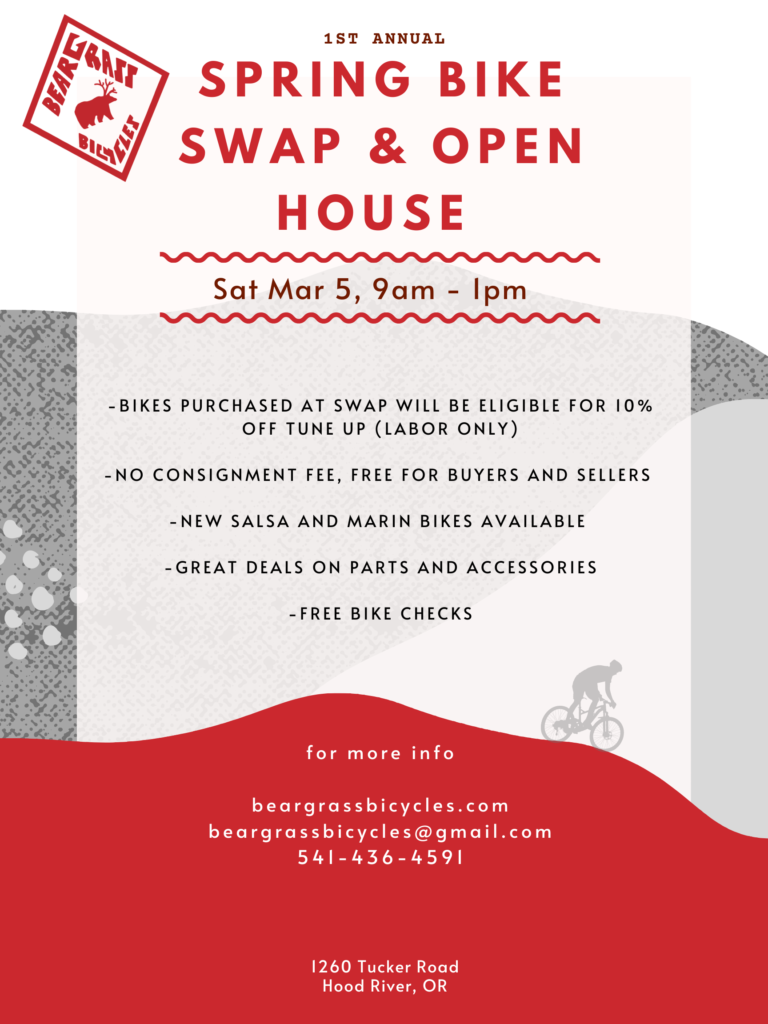 Beargrass Bicycles will be hosting its first annual Spring Bike Swap Saturday March 5th, 9am – 1pm. Bring your bikes that you are ready to pass on to their next home. We are looking for road bikes, mountain bikes, gravel bikes, kids bikes and accessories. If you have a vintage or project bike, please keep them at home for another time.
This is a free event. Bring your bikes in the morning and stick around. Its recommended the seller be present to answer any questions about their bike, especially if they have an OBO price tag. If you are not present, please pick up your bike and gear by 5 PM on Saturday Mar 5, or it will be donated.
Please have bikes and gear in sellable and clean condition. All bikes sold are eligible for 10% off labor of standard tuneup.
We hope to see you there. Stick around for refreshments and snacks as we celebrate the new space and the season ahead of us.