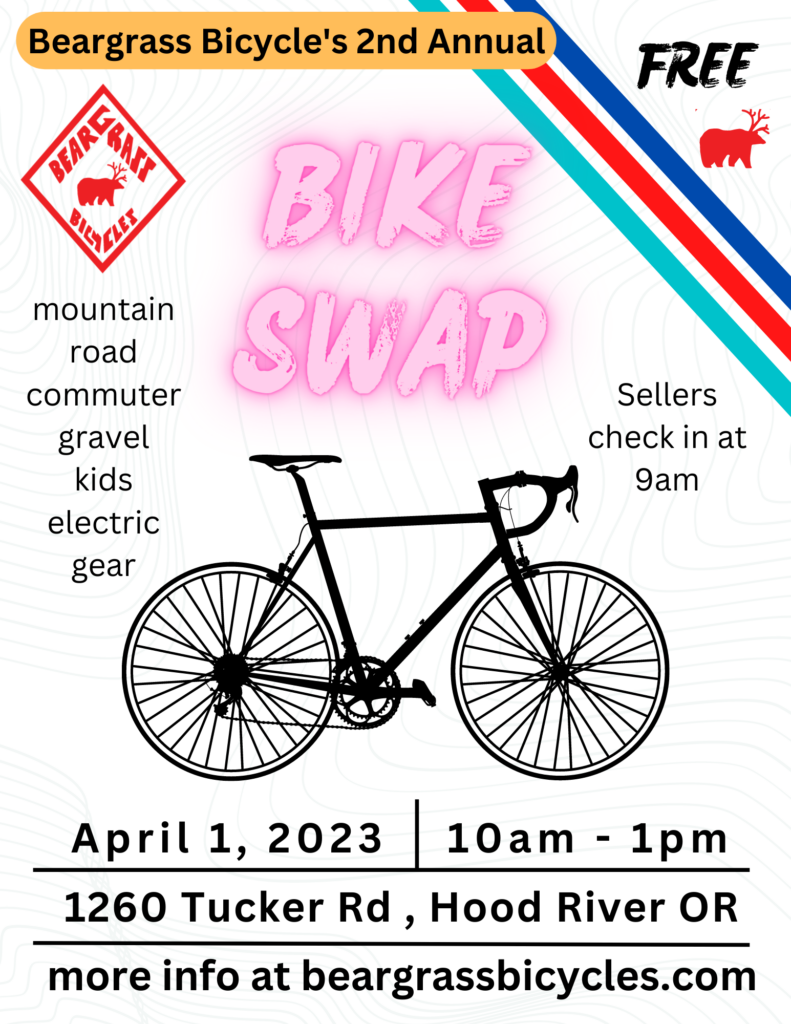 Beargrass Bicycles is back with our 2nd annual Spring Bike Swap Saturday April 1st, 10am – 1pm. Bring your bikes that you are ready to pass on to their next home. We are looking for road bikes, mountain bikes, gravel bikes, kids bikes, gear and accessories. If you have a vintage or project bike, please keep them at home for another time.
This is a free event. If you are looking to sell your bike, please bring your bikes starting at 9am. We will welcome buyers and shop customers at 10am. It is recommended the seller be present to answer any questions about their bike, especially if they have an OBO price tag. Because this event is free, we do not take any commission from your sale and you should be present for the sale of your items. Whether your items are for sale or free, all items must be picked up and taken home by 5 PM on Saturday April 1. We do not have the resources to take on left behind items.
There are new Salsa and Marin bikes in the shop for sale as well as sale prices on soft goods and accessories.
We hope to see you there. Stick around for refreshments and snacks as we celebrate spring and the season ahead of us.