We have been asked if we will be getting riding kits and we FINALLY have them in the works. We will be placing an order in the coming weeks so if you want to guarantee you get in on the kit, please get in touch so we can get you in our jersey.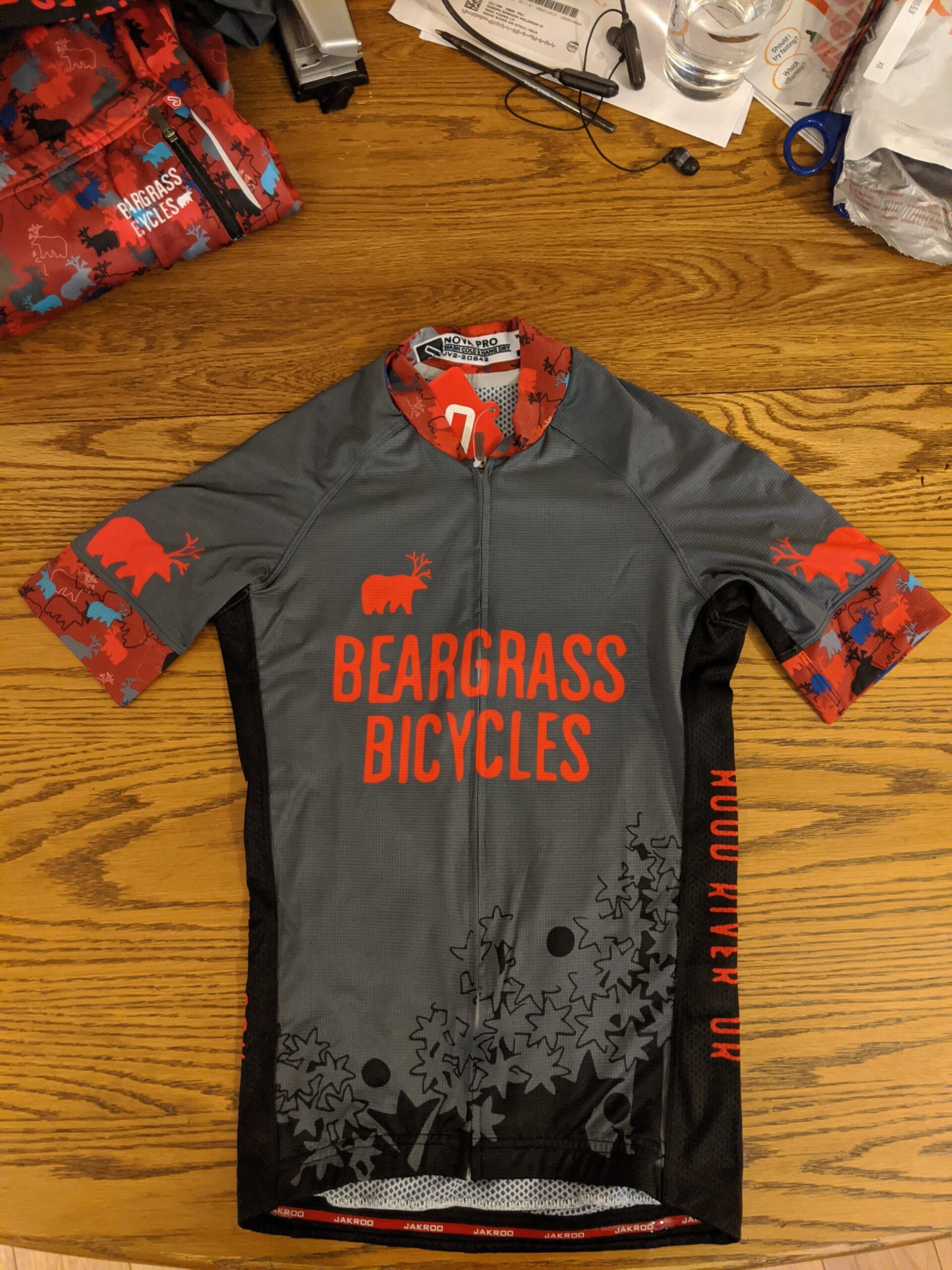 Sizing charts found here https://jakroo.com/fit-and-sizing. Available in Men's, Women's and Youth sizing.
Contact the shop or Jaimie@beargrassbicycles.com to place your order.